Experts warn of invasive tree species that can alter soil chemistry, making it inhospitable for other plants, potentially causing harm to ecosystems, and also reducing fertility of soil.
By Chemtai Kirui
Experts are sounding the alarm on the proliferation of invasive tree species that are altering the chemistry of the soil and making it inhospitable for other plants. These invasive species have the potential to turn fertile soil barren and cause harm to ecosystems. The introduction of invasive species can have a domino effect on the local flora and fauna, disrupting the delicate balance of the ecosystem. They are urging caution in their management and control.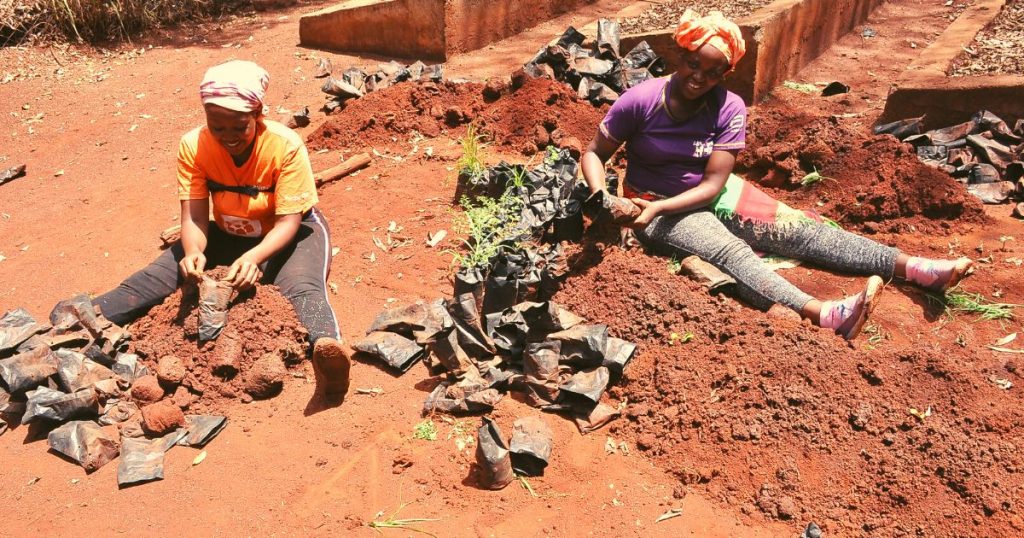 Risk of Biodiversity loss
According to James Mwang'ombe, the KFS Senior assistant Director and Head of Biodiversity Management, "These invasive species can be problematic. It causes biodiversity loss. Many native plants are not adapted to coexist with exotic plants and compete for resources."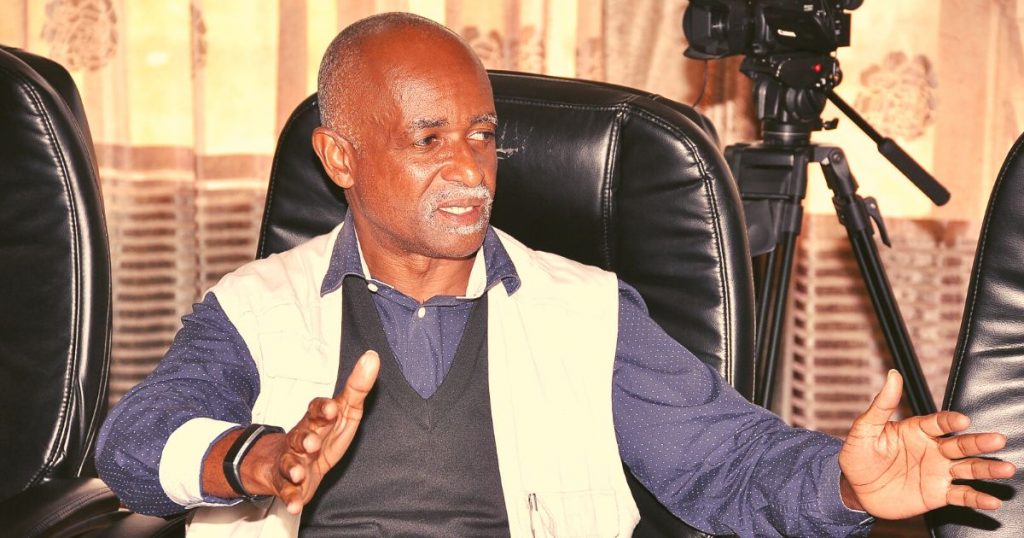 Mwang'ombe said that introducing species that is not suited for certain area is detrimental and it can turn a fertile soil barren.
What is Invasive species?
A report by the United Nations Environment Program (UNEP), defines Invasive species as, 'Species that grow and reproduce quickly, and spread aggressively, with potential to cause harm.'
The report indicates that 'Invasive Alien Species, which can be plants, animals or pathogens, are introduced species (intentionally or unintentionally) that become established in a new environment, then spread in ways that are destructive to human interests and natural systems.'
Mwang'ombe, who was speaking at the KFS Headquarters, in Nairobi, during a media science café organized by Media for Environment, Science, Health and Agriculture (MESHA), said that "One should investigate the risks of transplanting a tree from one region to another, before deciding on exotic tree planting."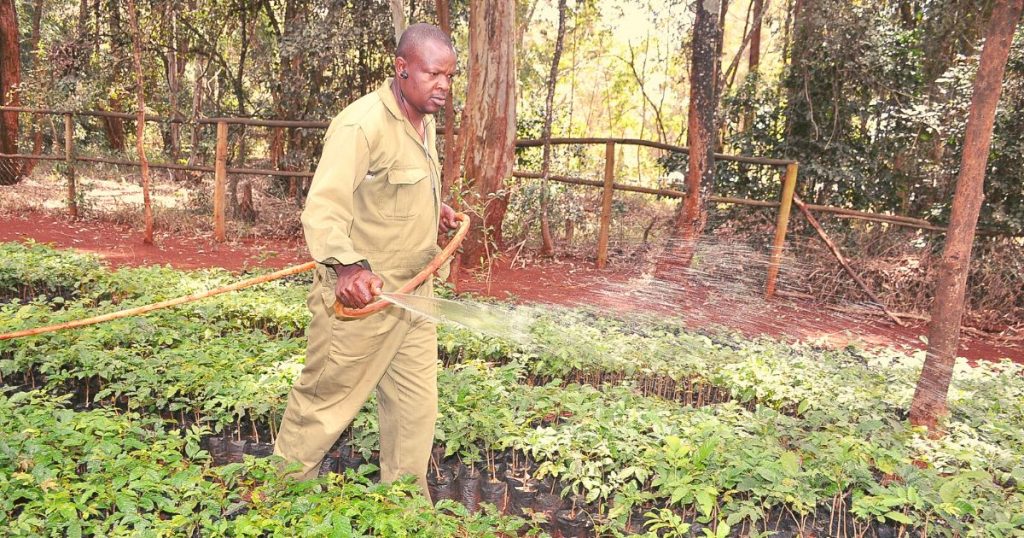 What is the suitable approach?
KFS officials say that Kenya has a potential of setting up a good base for economic growth and ecological stability if communities adopt correct tree planting exercise.
"Kenya Forestry Service policy calls for a 10 % tree cover in farmlands which equates to about 74 trees per acre." said Beatrice Mbula, the Deputy Chief Conservator of Forests (Advisory and Chief Liaison)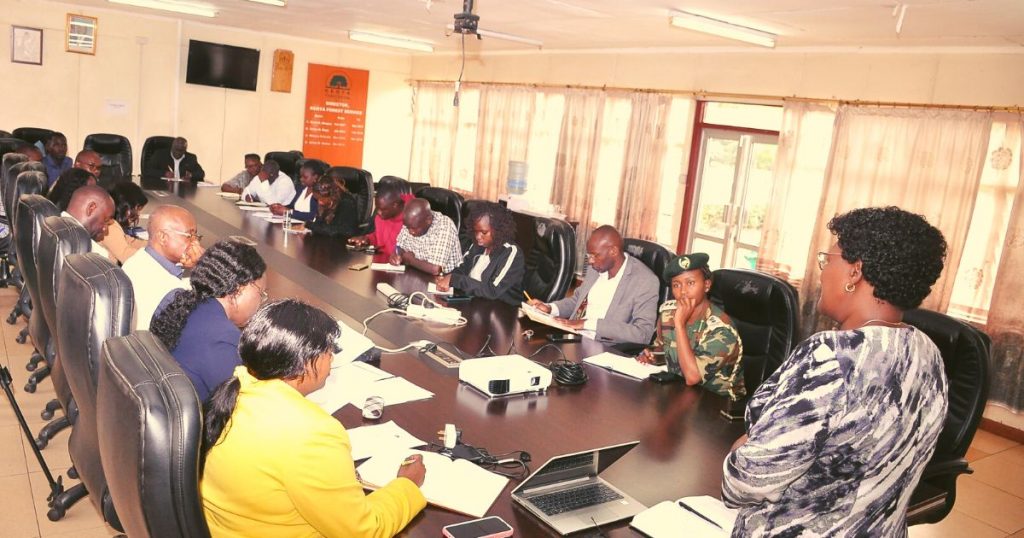 "The biggest chunk of afforestation needs to happen in our farms and in community forests." said Mbula.
Community involvement in Forestry Management
"Through associations such as Participatory Forest management Plans, Community forests associations (CFAs) and Plantation establishment and livelihood improvement scheme (PELIS), we ensure community interest are catered for while enlisting their support for forest management." said Mbula.
KFS manages two million hectares of Forest cover in the country out of which, 150,000 hectares is under Plantation scheme.
"CFAs are the registered community members who work under PELIS, to grow food crops that do not compete with trees," said Mercelyne Khalumba, Plantation Division official at KFS.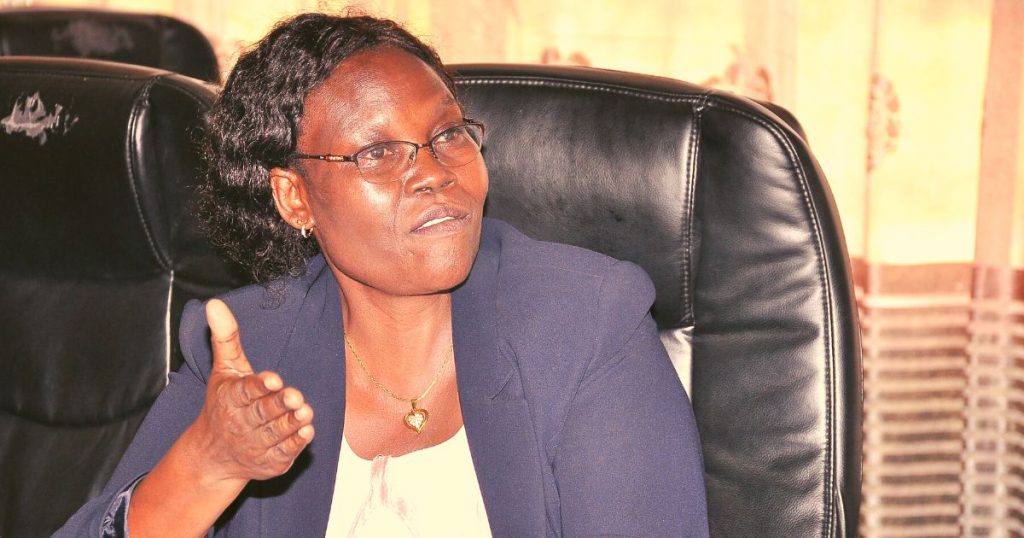 She said that KFS has temporarily stopped Maize farming in these plantations pending findings from ongoing research to decide whether a crop that grows taller than a tree seedling is conducive for its growth.
"Plantation scheme generates good economic return for farmers. A hectare of land brings about three hundred thousand shillings, annually," said Khalumba.
While addressing the controversy that surrounds community using forest land for farming, Eric Nahama, the Partnerships and Outreach officer at KFS said that "These lands are meant for harvesting — When I plant Cyprus tree in plantation, I know that after 30 years, I will harvest."
"If you harvest trees within that confinement of the stipulated land, then the question of decreasing or destruction of forest cover does not arise." said Nahama.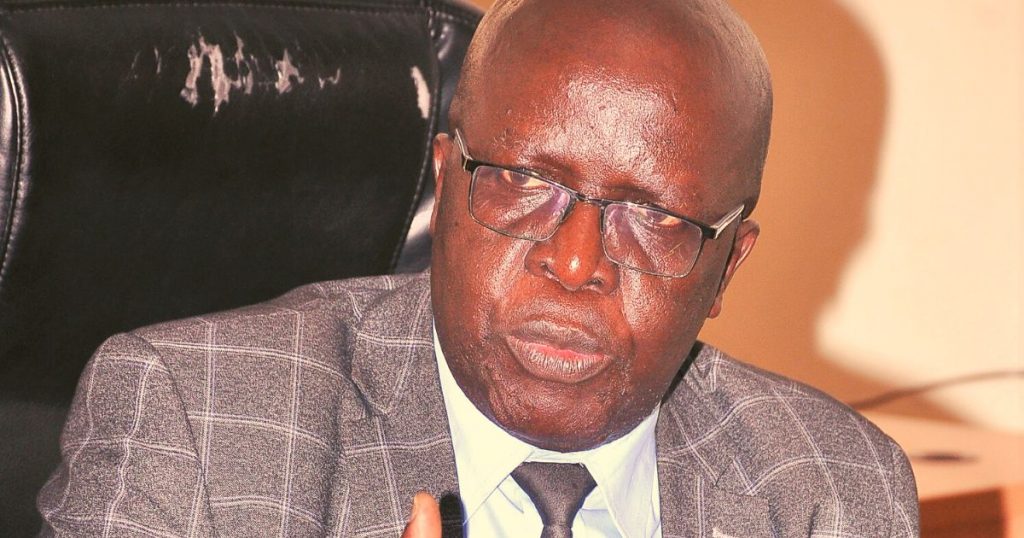 Tree cover plays a crucial role in building up landscape resilience to climate change effects.
"Trees hold on to moisture captured from mist, which ends up on the soil, helping in ecosystem service improvement." said Mwang'ombe.
Money grows on trees
With Kenya heading towards commercialization of forestry, officials say, it will be wise to adapt tree-planting. The type of tree being planted decides the value one will incur.
Dr. Monica Nderitu, the regional environment, and Climate Change advisor at Vi agroforestry, says that farmers can reap many benefits from tree planting, "Fruit trees, can be a source of food security, nutritional and economical value. It can be good for pollinators, making room for bee keeping and honey harvesting, and certain species like Calliandra, can be used as fodder for livestock."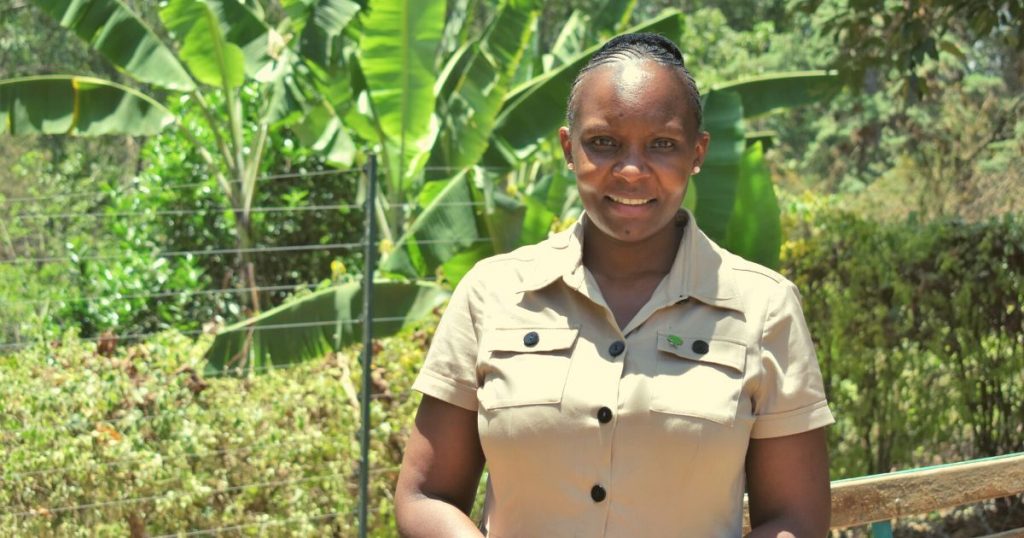 Not all trees are Agroforestry trees
"Eucalyptus, is an investment tree" says Mbula. "This species is fast growing. One can harvest — shatters, poles, and timber products, within a brief period."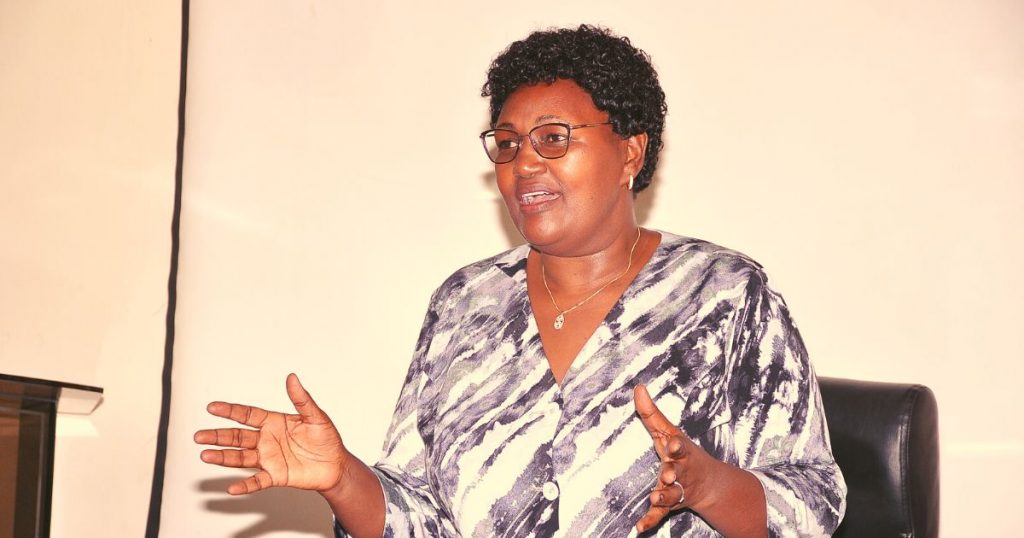 "However, Eucalyptus should not be planted in a water-catchment area, because it takes up a lot of water — the leaves are poisonous to the soil, meaning no other crop can grow in its ground." she said, adding that "A farmer should consider zoning their land and finding a location that is not environmentally sensitive, to plant such species as Eucalyptus."
What to do
A figure of 300 tree planting per head has been raised, to enable Kenya rise its Forest cover to 20% come 2030, a growth encouraged globally, to limit the average global temperature increase to 1.5°C.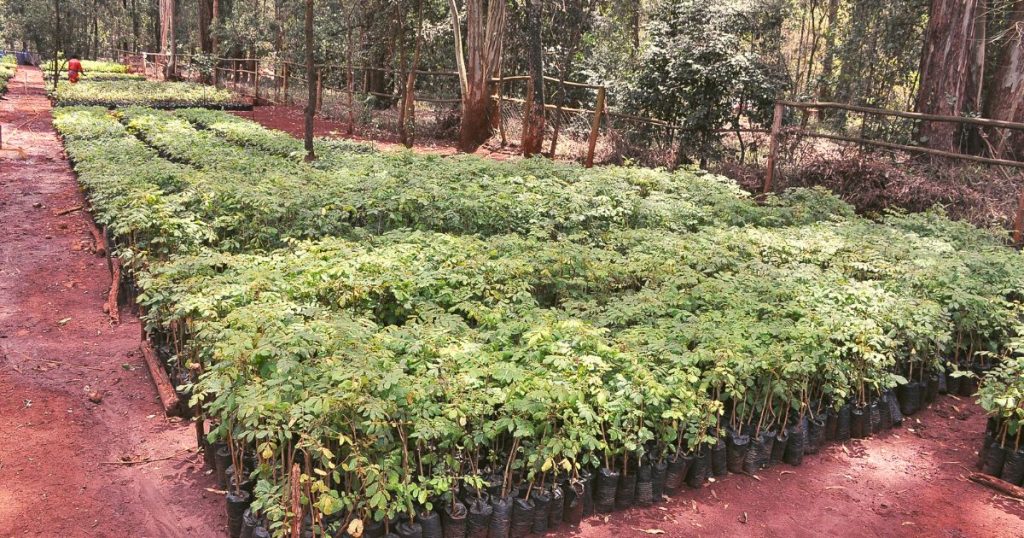 Delegates at the 27th meeting of United Nations Climate Change conference have launched 'The Forest and Climate Leaders' Partnership (FCLP), which aims to unite action by governments, businesses and community leaders.' FCLP seeks to halt forest loss and land degradation by 2030.
For beneficial tree farming, Mwang'ombe says "Lets avoid aimless transplantation. Invasive species can cause economic loss, land degradation and biodiversity loss."
Planting appropriate tree species can enhance biodiversity, reduce carbon footprint, improve air, water quality, and mitigate climate change.